Pricing
No reservations or experience required for day passes!
$20
DAY PASS
Climb for the day
$30
DAY PASS + GEAR
Includes climbing shoes, harness + chalk
These are your first steps when you walk through our doors. Save time at check in by filling out a waiver before you arrive.
Climbing assistance hours
Monday - Thursday: 3PM - 6PM
Friday: 3PM - 8PM
Weekends: All day
Walk-ins are welcome during all business hours, but during Climbing Assistance Hours, you can receive personalized assistance from Cliffs instructors! Your day pass includes four roped climbs with an instructor and unlimited climbs on our autobelays + bouldering walls.
Instructors will rotate between climbers (which also gives your forearms a chance to rest!). Please note that you may experience wait times during peak hours.
Book time with a Cliffs instructor to belay (control the rope) for your group! Fill out the form below or give us a call at 914.328.7625
PRICING
$62/hour for one climber
$12/hour for each additional participant
We have onsite parking, fitness equipment, locker rooms and showers. All included in your day pass.
A movement-focused style of climbing. No experience, rope, or partner required. The biggest challenge is not getting hooked. Check out our Intro to Bouldering class to get an intro.
These devices take up the rope (aka "slack") as you climb, allowing you to scale routes without a partner. A special orientation is required to use the autobelays. Please see a Cliffs staff member to get one.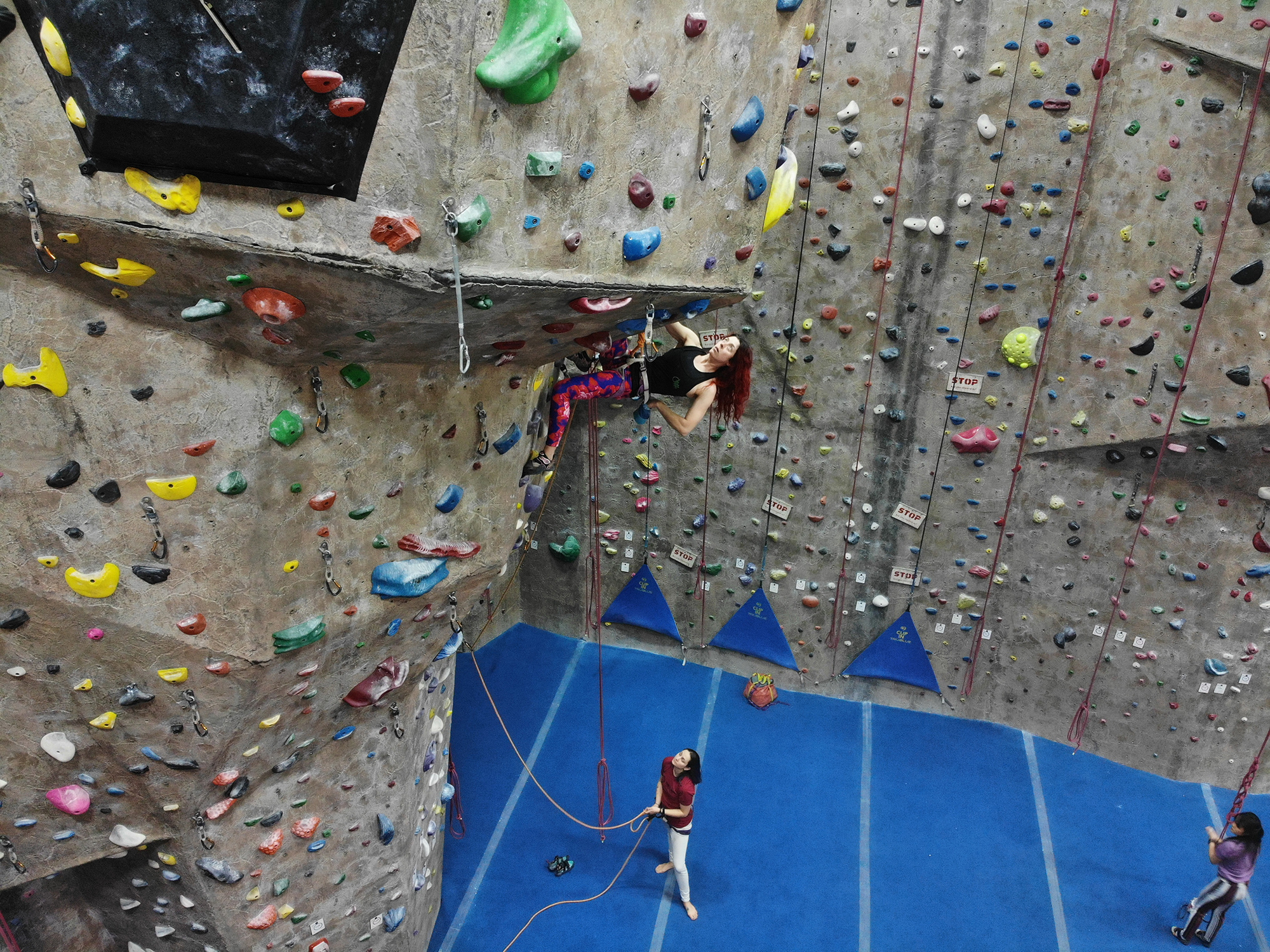 Our roped walls are open to climbers who know how to belay (control the rope for a climber). Take a class or take a test (no appointment needed) to get belay certified at The Cliffs.
Any athletic wear can also be climbing wear. Some people prefer pants to protect their knees from scrapes and scuffs, but shorts are OK too. See some cool Euro style pants in a climbing video? Check out our gear shop to snag a pair of your own.
Like pointe shoes for the rock wall, these tools of the trade are indispensable. Specially formulated rubber makes the soles super sticky for gripping small footholds on the wall. Rentals are available for $5 (or part of the rental package for $10) or get fitted for your perfect pair in our gear shop.
This nifty wearable goes around your waist and keeps you off the ground. Harnesses are required for autobelays and any type of roped climbing. Rent one for $4 (or part of the rental package for $10) or get your own in our gear shop.
This stuff doesn't just look cool.